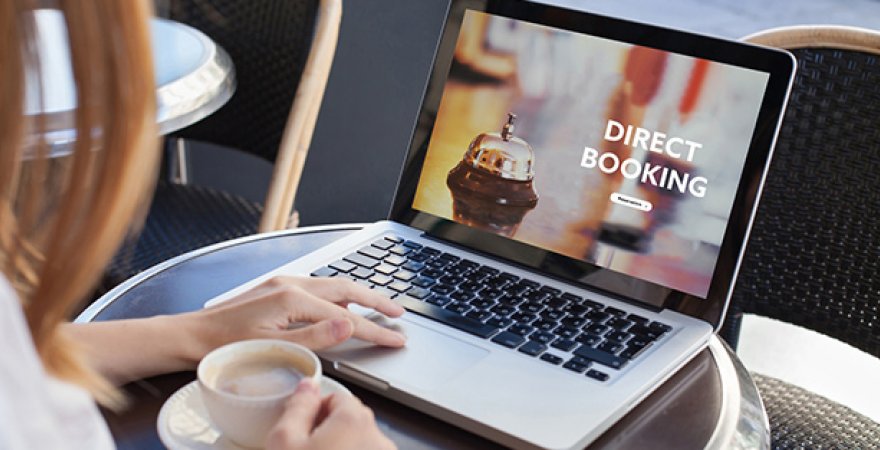 4 WAYS TO DRIVE HOTEL DIRECT BOOKINGS ONLINE
Great varieties with competitive price are always the privilege claimed by OTAs. Even many hoteliers would opt for this easy way, to rely on OTAs for online room sales without realizing the fact that the business has been slowly taken over by OTAs.
One statistics published by HeBS disclosed the alarming ratio of guest preference when comes to online room bookings. Between hotel direct bookings and OTAs, the amount of guests who prefer to book with OTAs rose drastically from 15% (2007) to 40% (2015). For independent hotels, it is even worse as only 25% of guests would book through the hotel website whilst the rest 75% would opt for OTAs.
To reduce the risk associated with OTAs, it is essential for hoteliers to plan on strategies that focus on improving hotel direct bookings online using property websites as well as to understand guests by actively being involved on the social media platforms to discover, understand, communicate, and respond to guest's needs. To get that going, it is essential to cover these in your plan:
Tip #1 to Drive Hotel Direct Bookings Online
Mobile-friendly Website with Updated Content & Relevant Keywords
If you do not already own a website for your hotel, it is time to do so. Nowadays, more than 80% of the travelers use internet to search for hotels and more than 50% of the hotel bookings are completed online (Hotel Owner, 2015). It is important to keep your website visually attractive with the latest hotel promotions and pertinent information available for guests to view and take action. Having a list of relevant keywords on hotel website can increase the chance of being searched by the target guests on search engine such as Google.
Tip #2 to Drive Hotel Direct Bookings Online
Be Googleable
In fact, the effort on SEO will be in vain if you have good content and an attractive website but not one that is mobile responsive. Google prefers to rank mobile responsive web pages higher than those that are non-mobile responsive. In spite of that, the increase of mobile usage during the travel journey such as hotel search and room booking has made it crucial for hotel booking pages and websites to be mobile responsive.
Tip #3 to Drive Hotel Direct Bookings Online
Invest in The Right Hotel Software Technology
To get guests to book directly from your website, hotels need to make sure that their website has the booking button and real-time room information that allows guests to immediately check-in and book! In order to do so, a right hotel software is what you need to ensure hotel room rates and occupancy are synchronised on both hotel PMS and hotel website. Additional login member features would definitely add value to the personalised booking experience as it helps to remember guest's information and preferences while also speeding up the booking process.
Tip #4 to Drive Hotel Direct Bookings Online
Get Involved!
No doubt, it is a must for hotels to get involved on the social media sites and start engaging with the guests. For example, Facebook, Instagram and Twitter to name a few. Today's social media sites serve as a new communication platform that allows hotels to build relationships with guests through constant interaction and engagement. Facebook, Twitter, and traveler sites such as TripAdvisor are those that you shouldn't miss. Sharing pictures and news of hotel events on these social media sites can promote brand awareness and helps tremendously in marketing.
In addition to that, hotel marketing efforts can be complemented by using social media to promote hotel packages and communicate with the guests about their needs and preferences. Besides that, getting involved helps enhance guest experience thus encouraging guests to book directly online in the future.
If you're able to follow these 4 amazing tips, you're sure to drive hotel direct bookings online. Manage your website and social media platform properly, and watch the successes multiply!
For more useful tips, kindly visit http://www.ubiqglobal.com/blogs/
You may also read this article https://businessblog.trivago.com/top-tips-direct-hotel-bookings-2019/ for additional information!