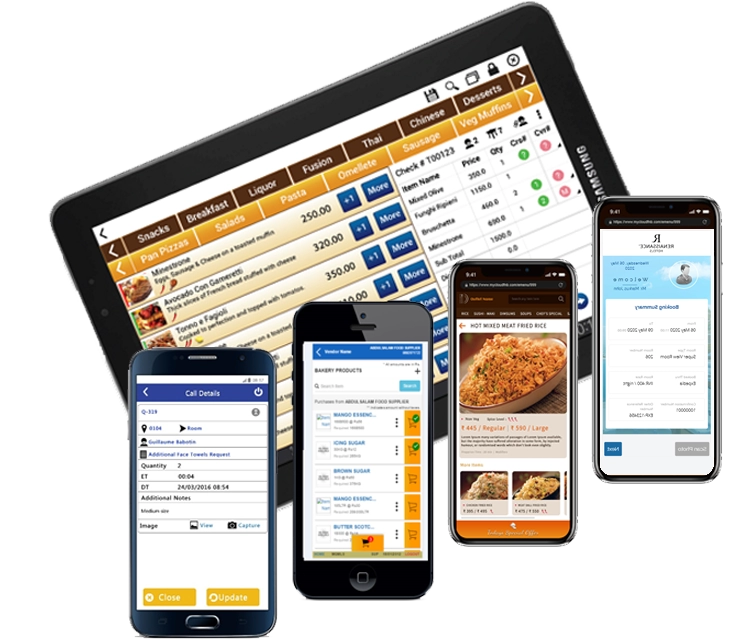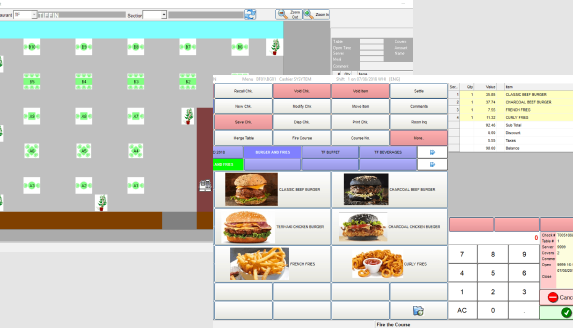 A VERSATILE RESTAURANT SOFTWARE SYSTEM

Touché POS, a Hotel Management Solution for Independent and Chain F&B service operations.
Solutions For All F&B Businesses

Touché POS modules can be configured to meet the needs of nearly all F&B businesses. Touché is a versatile restaurant POS software solution for independent and chain food & beverage service operations. Its modules can be configured to meet the specific requirements of different sub-segments of the F&B business.

Menu Items with pictures
Menu categories along with menu items are displayed in pictures
F&B and Liquor
Segregation by Food or Beverage or Liquor
Open item search
Free flow text search option to search for specific named items
Extensive search
You may set a filter based on Food Types (Veg / Vegan / Sea Fish / Sweet Water Fish / Meat / Pork / Beef), Spice Level and Preparation Time and get a list of Food Items based on that search.
Menu Item Description
Menu Items may have a zoom view with more details, recipe, preparation, indicators of allergens, modifiers etc.
Pricing Option
Prices are shown for each menu item based on packaging (Large / Medium, Regular / Extra Large, Peg / Bottle, Glass / Bottle etc.)
Promotions
Guest can view the promotions and offers of the day on real time
Payment
Send diners a copy of their check along with a payment link so that bill settlement can be done without touching a bill folder, paper bill and card machine
Contactless
Guest can use their own device to access menu without downloading app.