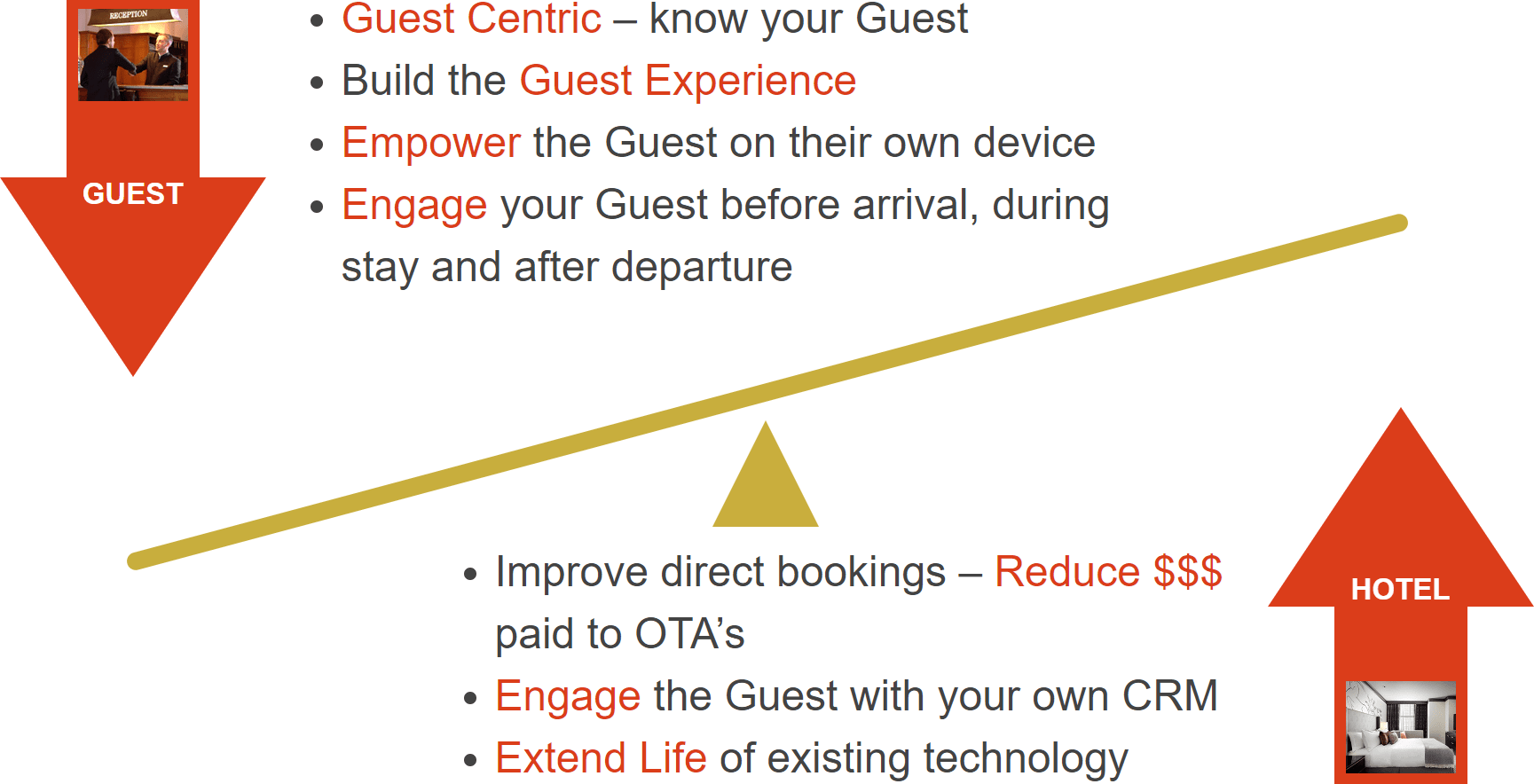 Empowering Your Guests
Engage
Majority of travelers search hotel websites apps such as
hotel booking engine
to make their hotel selections competing favorably with online travel agencies (OTA) and travel search engine websites.
Empower
All travelers value the ability to use their smartphones to perform bookings, be able to do check in and check out or communicate with the hotel
A Whole New Level of Guest Experience
Customer experience has always been our top priority in our hotel booking engine. From guest reservation to check-out step, we strive to ensure the process is hassle-free to keep your guests fully satisfied with the stay.
Check out our video to find out more on how our Qikinn© Application Suite could help to empower your guests travel experience.
Peace of mind
No manual bookings, fast, real- time management of reservations
Best Value
Monthly plans, no contracts, no commissions or hidden costs
Telephone assistance
The customer service team is ready to guide you through
Mobile optimized
All our products work on smartphones
Customized Services that Support Business Operations
We ensure a smooth transition and successful installation, including project management, system installation, customer training, go-live support and post-installation reviews.