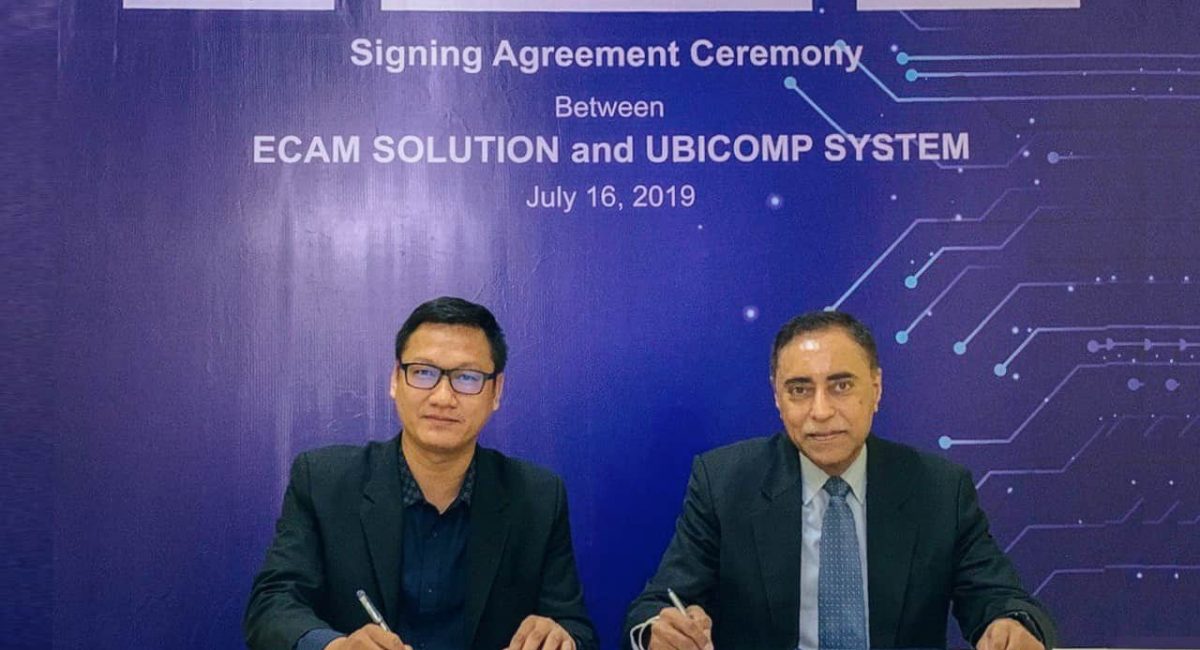 eCam Solution Company Partners with UbiComp System to Promote Qikinn© to Hotels in Cambodia
Mr. Vithou Pen, Managing Director of eCam Solution Company announced a partnership and signed agreement with Mr. Harbans Singh, Managing Director of UbiComp System, a thought-leader in hospitality technology on July 16, 2019 in Phnom Penh, Cambodia.
Under this agreement, eCam will promote the Qikinn© Application Suite to hotels in Cambodia and neighbouring countries. The Qikinn© Application Suite is designed to help hotels connect to their guests, deliver a unique guest experience and earn guest recognition and loyalty.
"We are excited to have eCam as our partner in Cambodia which is now one of the fastest growing hospitality market in this region" said Mr. Harbans Singh, Managing Director, UbiComp System. "eCam is a very established and respected company in Cambodia and coupled with their suite of hotel solutions, we see this as a strategic relationship which will help both companies achieve greater success."
"UbiComp is well-positioned as a leading provider of hospitality technology. This is evidenced in the delivery of the Qikinn© Application Suite which allows hotels to connect to their guests right from the point of booking, throughout their stay and even after they check-out", said Mr. Vithou Pen, Managing Director, eCam Solution Company. "We are indeed very pleased to be the business partner of such a forward looking technology company and in representing Qikinn© in Cambodia and neighbouring countries."