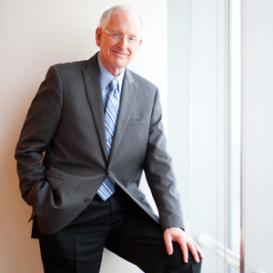 Kuala Lumpur, July 15 2016 – UbiComp System, a thought-leader in hospitality technology, today announced the appointment of Mr Dave Berkus, a hospitality industry technology veteran and visionary, to its board as Advisor. This partnership is aimed at strengthening Ubicomp's vision for the hospitality industry in particular the Qikinn© Application Suite which it has developed.
Without doubt Dave is one of the leading authorities on hospitality technology as well as a renowned visionary,
said Mr. Harbans Singh, Managing Director, UbiComp System.
Having Dave on board will enable us tap on his experience as to how we move our company forward strategically and in particular the Qikinn© Application Suite which has been gaining rapid success in various countries. Additionally it's great to be working with the person who was my first boss when I got fully involved in the hospitality solutions business many years ago.
The Qikinn© Application Suite is designed to help hotels connect to their guests, deliver a unique guest experience and earn guest recognition and loyalty. From mobile phone check-in and check-out, paperless front desks to a personal guest portal, the Qikinn© application suite enables hotels to achieve higher business operational efficiency, build guest loyalty, increase revenues and save on commissions paid to OTAs.
UbiComp is well-positioned to be a leading provider of hospitality technology. This is evidenced in the delivery of the Qikinn© Application Suite,
said Mr. Dave Berkus.
I see many synergistic benefits in this business partnership that will hopefully enhance the way in how hotels interact with their customers and build loyalty. The industry is in need for a dramatic change in the way business is done and I feel that Ubicomp has the ability of fulfilling this need.
About UbiComp System Sdn Bhd
UbiComp System Sdn Bhd is a Malaysian MSC status company, which has developed the Qikinn© Applications Suite as well as other leading edge technologies for the hospitality industry. UbiComp also distributes products from other key niche solution providers via its subsidiary company, UbiQ Global Solutions. The solutions are matched to provide total seamless integrated systems, thereby, eliminating the need for multiple operations within the same organization in order to gather the required data for proper analysis and decision making. For more information on our suite of hospitality solutions, please visit www.ubicompsystem.com
About David W. Berkus
Dave Berkus is an early stage venture capitalist with a hands-on background in technology. An entrepreneur for over fifty years, he formed and managed successful businesses in the entertainment and software arenas, and is a respected technology industry leader and spokesperson. He was the Founder and CEO of Computerized Lodging Systems (CLS) which was one of the first to run on the Unix platform. CLS was later acquired by Hotel Information Systems and at the peak, 16% of all hotels globally were using CLS. He is a much-in-demand keynote speaker throughout the world, addressing technology trends for corporate planning, building great companies, and sharing great, epic stories about entrepreneurism from his vast personal experience. For more information about dave, please visit www.berkus.com