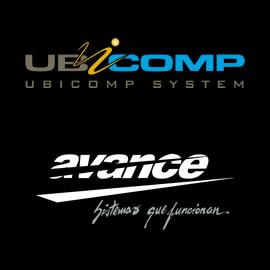 Cancun, Mexico, June 15, 2016 – UbiComp System, a thought-leader in hospitality technology, today announced that its Latin American partner has successfully integrated the Applications Suite with its new Cloud PMS, Front2Go. This is intended to expand Qikinn© the capability of the Front2Go PMS for its clients and helping hotels to reconnect to their guests!
"We are excited to have Advansys as our partner and also having successfully completed this integration,"
said Mr. Harbans Singh, Managing Director, UbiComp System.
"The Qikinn© Application Suite is proving to make a difference for hotels in Reconnecting to their Guests and has been successfully installed in many sites in the Asian Regions. Advansys offers us an entry into the Latin American market and coupled with the powerful Front2Go PMS system, we see this as a strategic relationship which will help both companies achieve greater success."
The Qikinn© Application Suite is designed to help hotels connect to their guests, deliver a unique guest experience and earn guest recognition and loyalty. From mobile phone check-in and check-out, paperless front desks to a personal guest portal, the Qikinn© Application Suite enables hotels to achieve higher business operational increase revenues and save on commissions paid to OTAs.
"UbiComp is well-positioned as a leading provider of hospitality technology. This is evidenced in the delivery of the Qikinn© Application Suite which allows hotels to connect to their guests right from the point of booking, through their stay and even after check-out,"
said Mr. Marcos Levy, Chief Executive Office, Advansys, LLC.
"We see many synergistic benefits in this business partnership in conjunction with our Front2Go Cloud PMS, that will further strengthen our position in the marketplace. We are indeed very pleased to be the business partner of such forward looking technology company and in representing Qikinn© best-of-breed hospitality solutions in Latin America."
About UbiComp System Sdn Bhd
UbiComp System Sdn Bhd is a Malaysian MSC status company, which has developed the Qikinn© Application Suite as well as other leading edge technologies for the hospitality industry. UbiComp also distributes products from other key niche solution providers via its subsidiary company, UbiQ Global Solutions. The solutions are matched to provide total seamless integrated systems, thereby, eliminating the need for multiple operations within the same organization in order to gather the required data for proper analysis and decision making.
For more information on our suite of hospitality solutions, please visit www.ubicompsystem.com
About Advansys, LLC.
Advansys is a Mexican company with over 30 years of experience and focused on developing management systems and administrative information, we also have an experience of over 10 years offering cloud schemes being pioneers in this field in Mexico.
Thanks to the experience gained through more than 3,000 projects today we are consolidated as a company able to implement and support applications covering from medium businesses to large corporations. Nowadays we have offices in San Diego, California, Cancun, Quintana Roo and our main office in Mexico City. During our history we have been particularly successful in the field of hospitality for which we have developed specific and innovative solutions that have allowed us to become leading providers in major tourist destinations such as Cancun and Los Cabos.
Find more information about Advansys at www.avance.com.mx.